Anna Coker, LPCS, LCAS is the Founder and President of Northeastern Professional Counseling. She holds a Master's Degree in Counseling, is a Licensed Professional Counselor Supervisor, Clinical Addiction Specialist and NC state certified DWI service provider.
When she's not wielding her professional self around, Anna can be found digging around in her flower beds, watching her husband, Dan, race his harness-horses or playing with her son, Joel, who she wants to be when she grows up.
Anna's desire to help others get free derives from her own journey of self-healing. Her experiential knowledge of what it takes to go from surviving to thriving shows up and takes you by the hand, helping guide you to where you want to go.
Selena is a Licensed Professional Counselor with experience in working with children, adolescents, individuals and families. She received my Master's degree in Psychology from Bridgewater State University and obtained licensure as a Mental Health Counselor in Massachusetts in 2014, as a Licensed Professional Counselor in Alabama in 2015, and North Carolina in 2018.
Selena's therapeutic passion is working with Service Members, Veterans and their Families, as well as children and adolescents and is trained to work with those who have experienced all spectrums of trauma, as well as working with the military culture as a whole.
Selena holds the counseling relationship in the highest regard. With deep empathy, acceptance and respect she is honored to walk with you in the course of your journey to becoming the best version of yourself.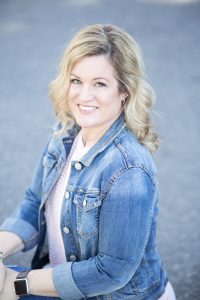 Heather Brown, NBC-HWC, CTNC, is the founder of Heather Marie Health and Wellness Coaching. She holds a degree in Health Education and Health Promotion, certifications in Wellness Coaching and Personal Training, is a National Board-Certified Health and Wellness Coach, and a Certified Transformational Nutrition Coach.
Heather works with clients to heal their whole body through a holistic and personalized approach. She believes in food as medicine and uses functional nutrition combined with physical, spiritual, and emotional practices to help women on their healing journey. She also works with adolescent girls who struggle with self-worth and body image issues to help them realize their worth and learn to love themselves from the inside out.
Heather is originally from Louisville, Kentucky. She's a military wife of 23 years and a homeschooling mother to three boys. She enjoys reading, cooking, fishing, watching sports, and hanging out with her boys.
Amber Stone-Aguirre, MS, holds a Master's of Science Degree in Marriage and Family Therapy, graduation with distinction, specializing in contemporary theory in couple's and family systems. She is currently pursuing licensure as a Marriage and Family Therapist in North Carolina. While waiting to be credential, Amber assist in various Administrative work within Northeastern Professional Counseling.
While anticipating her licensure, Amber is involved with various Non-Profit organizations, leading, directing and coaching children, adolescents, and adults. She enjoys spending time with family and friends. Amber's greatest pastime is spending the day out in the water basking in the sunlight or spending the day indoors with her husband of thirteen years and their three beautiful children playing board games or video games.
Amber brings light, compassion, warmth and empathy to the therapeutic setting. Her life experiences and professional journey has allowed Amber to fully understand the importance of individual growth as well as fostering effective, efficient, and congruent communication with any social interaction, whether spouse, child, family member or friend. She understands the inner realities and honors each individuals truth.
Ashlyn is one of our Administrative Assistants here at Northeastern Professional Counseling. She is currently a Senior at Mid-Atlantic Christian University seeking her Bachelors in Counseling and Psychology.
She has a passion for health and wellness and strongly believes that everyone is worthy of a chance in becoming a healthier version of themselves.